4 things organized moms do daily. You should too!
Trying to get a handle on life can be overwhelming at times. How do those overly organized moms do it on the regular? Here are four things they incorporate daily to make that happen!
A Master Calendar
This is a must to keep everyone on the same page and engaged so nothing gets lost. How many times have you planned to do something only to find that the kids have an event or you already booked yourself for something else? Having a Master Calendar will solve that. This is one place, ours resides on our pantry door, for everyone to put what is on their schedule for the next month. The rule, if it isn't on the MC, then it isn't mom's priority. This is something that all family members input onto. It is shared responsibility, accountability, and keeps everyone engaged and on the same page.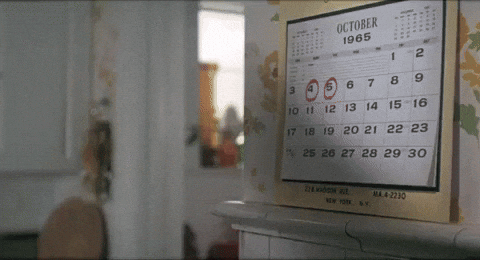 Daily Routines
This is a few of these items in one. Having regular and tight morning and evening routines really set your days up to start and end properly. They don't have to be elaborate. The evening routine sets up for a smooth morning routine. What does that look like? Simply resetting spaces, pre-packing lunches and bags for the next day, sorting the menu for the next day, and resetting yourself for a good night's rest. That leads to a smooth morning routine that starts the day right and orderly with a plan for the day. If you need help with how you set up your routines join us for the next Time Management course that is starting soon.
Meal Prep or Menu Prep
Most organized moms have their menus planned out for the week. This does multiple things: saves time, energy, and the monthly budget. Having your meals planned out allows you to save time and energy by knowing ahead of time what needs to be pulled out when and what you have on hand. This leads to saving on the monthly family budget because having these menus planned out, you'll be doing your shopping less frequently and can plan for sales and purchases! If you haven't or don't know how to meal and menu prep, here is a previous blog post with a great planning tool to get you started.
Planned Timeouts - for Herself aka YOU!
Just as it is important to have periodic times to rest and renew for the kids, it is just as important for you to plan those moments for yourself too. Honestly, I think this is one of the most important things you can do to keep yourself from burning out. Make this part of your morning or evening routine, depending on when you have the most energy or least energy. This is time that is just for you. Time to check out - have a cup of tea, read a bit from your favorite book, journal you thoughts, pray. It is down time that is devoted to filling your own cup. Doesn't have to be a huge amount of time. Work up to at least giving yourself 60 minutes daily. It can be in the early mornings before everyone is up, or later at night after everyone is in bed. Personally, that is early early morning for me. I love to get up and have that first cup of coffee while I am journaling or reading a chapter from a current book. This time is to reflect and just be for yourself. Your needs. No, it isn't selfish to take this time for yourself, it is absolutely necessary for your own #selfcare!
Taking time for yourself will really up your organized mom status!
What are you going to do starting today to really up your #organizedmom status? Grab your Master Calendar and get started now! You won't regret it!
XOXO, Heather